W5
Test Solutions, Inc.
Your Test Solutions Partner
Manufacturers Represented
W5 clients include market leaders and innovators involved in the development of products in the following industries: Military/Aerospace, Medical Electronics, Consumer Electronics, Wireless and RF/Microwave semiconductors, and other high-tech products and services. Our focus involves solutions for the automated test environment involving functional test, board test, power electronics as well as precision data acquisition testing.


Marvin Test Solutions

PXI Chassis, instruments and switch cards

Dynamic digital and FPGA Instruments

Turnkey test systems

ATEasy development and run-time software
www.marvintest.com





Jtag Technologies

Boundary Scan Testing for PCB Manufacturing
In-system programming of flash and memory devices
www.jtag.com




Absolute Analysis

High speed serial communication test

Simultaneously test multiple protocols in same environment

Analyze and record: GigE, SRIO, SFPDP, and more up to 10GS/s
www.absoluteanalysis.com





Magna Power

Programmable DC Power Supplies, 1.5 kW to 2000 kW+
Voltage Range: 0-5 Vdc to 0-10,000 Vdc, Current Range: 0-0.2 Adc to 0-24,000 Adc
Solar Array Emulation
Designed and Manufactured in the USA, Lead-time as short as 2 weeks
www.magna-power.com





Meggitt Sensing Systems

Dynamic instrumentation for shock, vibration and pressure measurements utilizing piezoelectric, piezoresistive and variable capacitance technologies
Founded in 1947, Endevco Corporation has grown from a small research and development firm to an international corporation, supporting customers with a global network of manufacturing and research facilities, sales offices and field engineers.
For 60 years Endevco has been providing the most trusted solutions for the world's most challenging measurement applications.
www.endevco.com





Despatch Industries


High reliability industrial ovens and furnaces for over 110 years.
Temperature ranges from 35C to 1000F
Batch/cabinet and walk-in/truck-in ovens; forced convection, passthrough,
inert atmosphere, ISO Class 5 clean room ovens and Class A ovens for used with inflammables or solvents.
www.despatch.com





Espec

Environmental test chambers: ovens, temp/humidity, ESS, thermal shock, benchtop, reach-in, walk-in and more
www.espec.com





Data Physics

Worldwide leader of NVT products and solutions
Electrodynamic shakers, dynamic signal analyzers, controllers and amplifiers
www.dataphysics.com





Equilam N.A.

Wordlwide leading manufacturer of corrosion testing equipment
UV, gravelometer, CASS, Salt/Spray and more
www.equilamna.com





Qualmark

HALT/HASS chambers and bench top solutions
www.qualmark.com





Bustec

High-Performance data acquisition and test products for LXI & VXI Platforms
Manufacturer of precision, modular data acquisition products for test automation applications
www.bustec.com





National Instruments

Low cost, high performance, compact synthesizer
(100MHz – 20 GHz, -116dBc@20GHz)

CW and pulsed microwave counters
www.ni-microwavecomponents.com





X Com Systems

RF/Microwave Recording and Playback Systems: EW, Radar, SIGINT and Wireless Communication

Multi-channel waveform generator: Phase coherent and deep memory
www.xcomsystems.com





Hiller Measurements

RF/Microwave Systems Engineered Solutions (switching, instruments and more)
Customized Off-The-Shelf instruments MiPXI or LXI
Automated Test Solutions for analog, digital and RF/Microwave test applications
www.hillermeas.com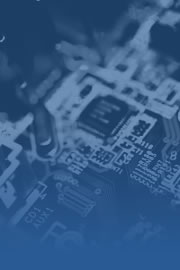 W5 Test Solutions, Inc.
4001 Inglewood Ave.
Bldg. 101, Ste. 339
Redondo Beach, CA 90278