W5
Test Solutions, Inc.
Your Test Solutions Partner
Your Solution Partner
We are a representative of leading worldwide manufacturers. These companies help us provide our customers with solutions to all of their test, measurement, simulation and data acquisition needs.
Signal Switching
VXI Instrumentation
LXI Instrumentation
JTAG Solutions
Build-to-Print
Data Acquisition
Communication Busses
Cable Assemblies
AC/DC Power Supplies
RF / Microwave switching
RF Signal Generators
RF Power Meters
Microwave Synthesizers


PXI Instrumentation
System Integration
Digital Test
Function generators
Turn key Test Solutions
Interfaces & Adapters
Custom Designs
Electronic loads
CW / Pulse counters
High speed ARB's and digitizers
In-circuit fixtures & programming
Spectrum Anaylzers


Our sales staff have years of experience in engineering, sales and marketing and are focused on being a valuable resource to our customers during proposal, design or even integration phases.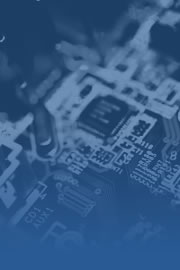 W5 Test Solutions, Inc.
4001 Inglewood Ave.
Bldg. 101, Ste. 339
Redondo Beach, CA 90278